The Controls for Contact Form 7 plugin automatically tracks contact form submission as standard Facebook Pixel conversion events (since version 0.7.0).
It uses the Contact event type and passes the following parameters with every event:
content_category property set to the event type — Submit, Sent, Error, Spam, and
content_name set to the form title.
This is how the conversion events appears in the Facebook analytics: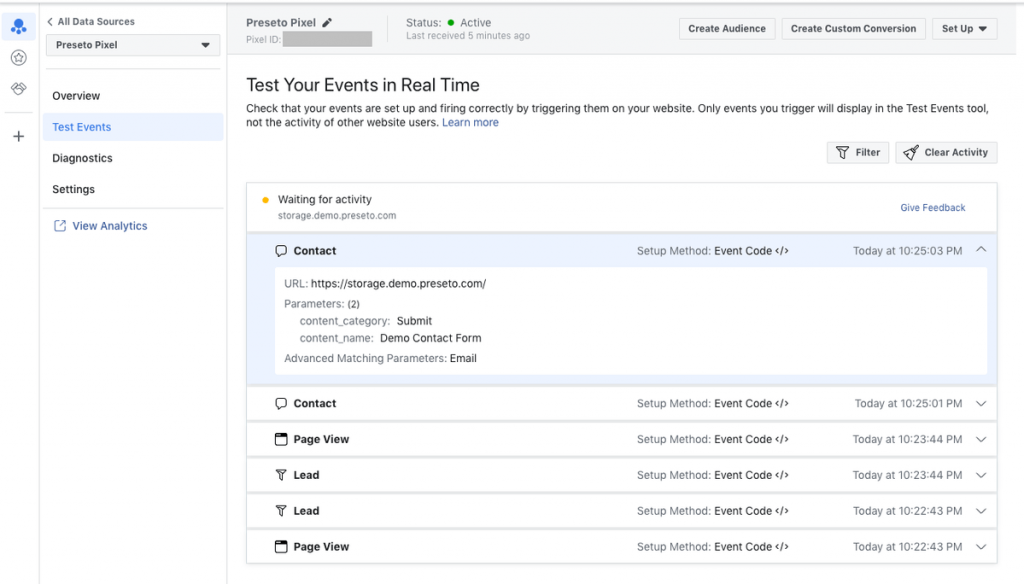 Event tracking must be enabled for each form in the "Customize" tab of the Contact Form 7 settings.