The plugin is available from the official WordPress.org plugin repository.
Install it from your WordPress dashboard by searching for "Controls for Contact Form 7" under "Plugins" → "Add New".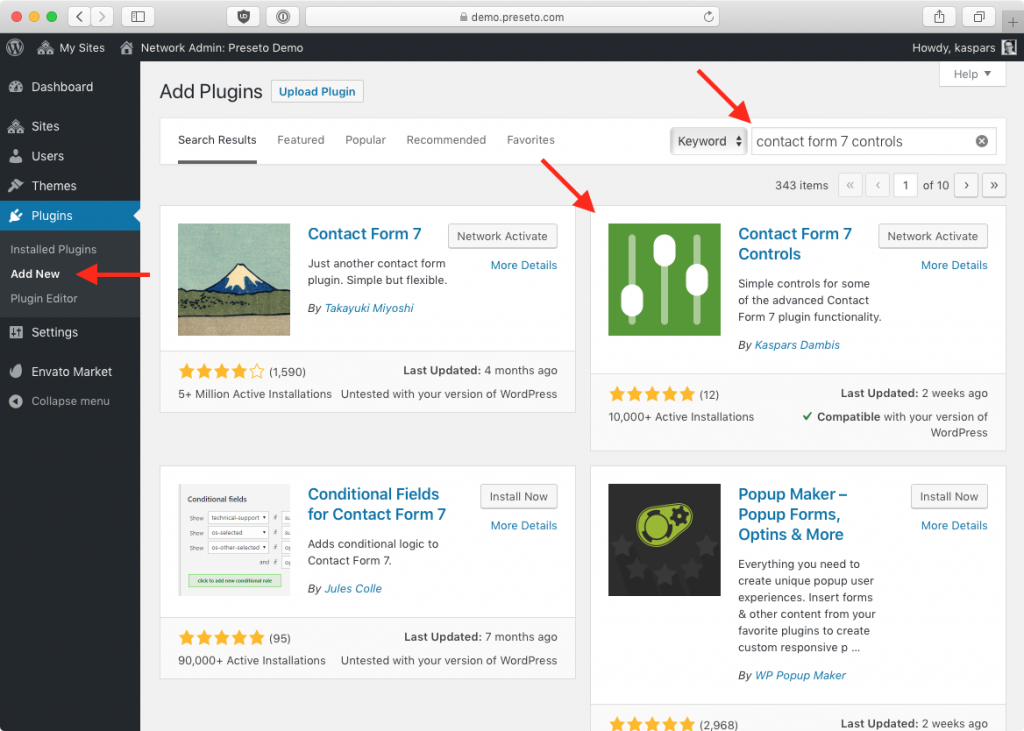 Get 🚀 PRO
Subscribe to the PRO version of the plugin for advanced analytics and tracking features, and professional support by the plugin author.
---
Install Using Composer
The free version can be added as a Composer dependency from Packagist:
composer require kasparsd/contact-form-7-extras
Development
Report issues and submit improvements on the GitHub repository.